Everything you need to know about Research Center Petnica in Serbia
BY the_author();?> ON December 30
Recently, we have visited Research Center Petnica, where we had an entrepreneurial seminar within the Startup:Science project. From Petnica we brought incredible impressions and therefore decided to pour them into this text that would give you an overview of what exactly PRC is and why it is so important for overall education in Serbia.
Startit in Petnica
The initiator of the seminar was Gavrilo Andrić, a longtime associate of Petnica, who has seen representation of opportunities within the startup community as a necessary step towards the advancement of science in practice:
'As a longtime student and now an associate in Petnica I noticed that there is a great opportunity for the display to participants of yet another interesting option, where they can apply their knowledge and skills.
My wish was to show them an interesting world, which in some segments is close to scientific process, to show them how important it is to cooperate and most important of all through the the examples from their nearest surroundings.
The main event of the seminar was their work on small entrepreneurial projects, where we simulated the basic principles related to the identification of problems, market research and devising experiments which should enable validation of the idea.'
RC Petnica today
For thirty-four years, high school students from across the country are making their first steps in science in this institution. PRC is dedicated to all those for whom regular system is not enough, and are interested in: astronomy, physics, electronics, computing, mathematics, biology, chemistry, geology, medicine, sociology, anthropology, psychology, history, linguistics, archeology, or graphic design.
About aims of Petnica we spoke with Nikola Božić, program director of RC Petnica:
'PRC seeks to identify motivated and interested high school students. They do not have to have the best grades, or be competitive, but if they prefer science, and even more trying to deal with it at home, then the PRC is the right place for them. It suffices that their interests and past activities with good performance are highlighted among all the other applicants, and they will become participants of the program in Petnica.'
Why Entrepreneurship in RC Petnica?
PRC finds very high place on the map of the educational institutions who work with talent in Europe  thanks to recent reconstructions and equipping with novel scientific equipment few years ago. Therefore, the European institutions classify RC Petnica as the leading institution of its kind in Europe.
PRC currently has a top equipped classrooms and laboratories. There are indications that the reform of scientific institutions will increase towards the need for independent funding through the monetization of the products that originated within them –  scientists future will be strengthened with the ability to recognize business opportunities in their laboratories.
'Petnica Research Center is a nonprofit, independent organization that exists and works thanks to the support of many individuals, foundations, companies and enterprises. Without such recognition for essential additional education for interested and curious young people this would be just a dream.'
The main objectives of the educational activities of Petnica are:
To identify gifted and highly motivated young people from all parts of Serbia, especially those living in rural and in underdeveloped areas and provide them with individualized, supplemental education.
To provide the most interested participants with the possibility to implement their own research projects based on real problems, with the help of the appropriate scientific equipment and with the help and support of professional scientists and quality teachers.
To train predominantly younger teachers to apply in their work contemporary, scientific ideas and concepts and together with the best methods of teaching.
To encourage the cooperation and exchange of knowledge, experiences and ideas among the young people who attend different schools or colleges, and who are interested in different scientific fields.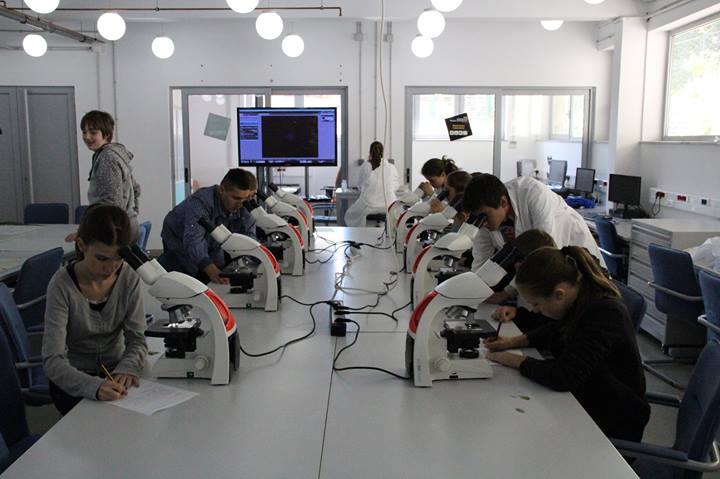 The accommodation has a capacity for 170 persons, and all rooms have private bath and air-conditioner. Within the hotel there are around ten rooms with different working capacity. The restaurant and kitchen can simultaneously serve up to 350 people. Petnica scientific library contains over 50,000 books and magazines, and tens of thousands of electronic publications.
All activities are centralized in one place – dormitories, laboratories, canteen, famous mushroom, café. Nearby is a sports and recreation center with swimming pool and courts for various sports that become active during the summer months.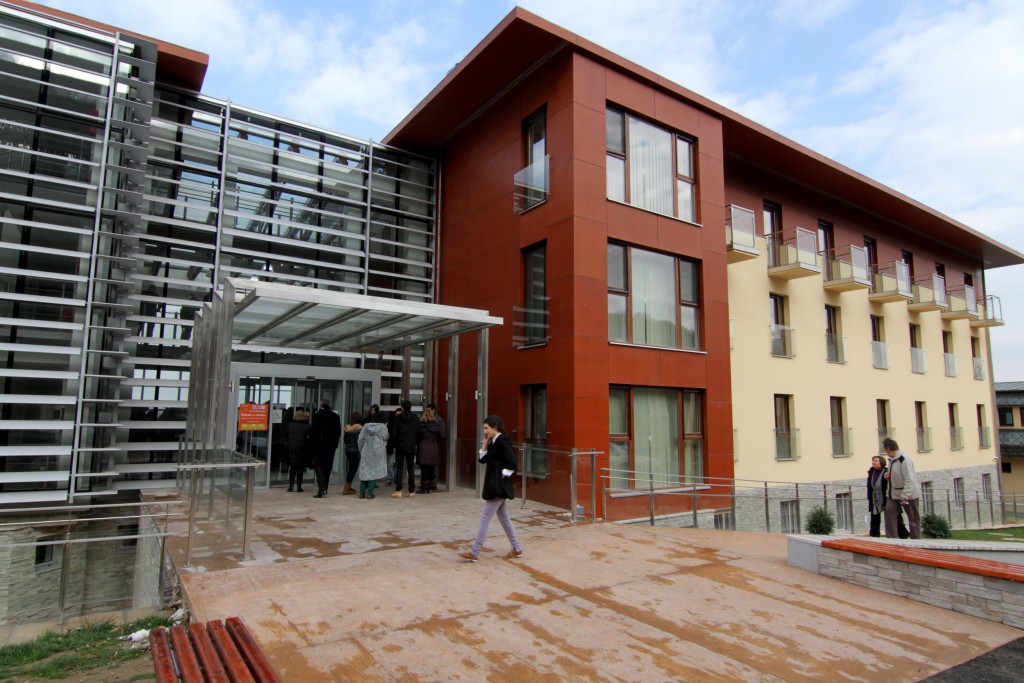 Associates and alumni of RC Petnica
Petnica cave could not have imagined that it would be the initiator and originator of the program that lives today. The first exploration of the cave slowly began to gather naturalists and scientists from various fields until its founder and longtime director Vigor Majić decided to form this unique center in the way that PRC lives today.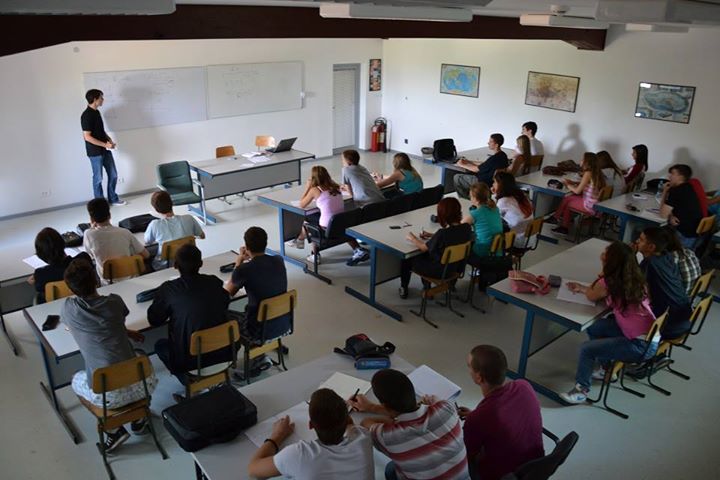 Since the first days in the 80s, Petnica was thinking as large research centers and companies are thinking today. Innovations are at each step of the way, from something that resembles to the OpenLab approach to science and scientific experiments, through isolation of Petnica center from large cities and the 'noise' that they carry.
Petnica educational activities are supported by an extensive network of over 800 expert associates who as guest speakers, mentors or advisers are involved in the creation and implementation of various courses and camps. They come from more than one hundred faculty or research institutes, and today most of them are former students of Petnica's programs. All this points the high quality of the program, as well as the actuality of the content.
Although the majority of Petnica courses, camps or seminars are designed for high school students, there are also plenty of activities for teachers and students. In addition to regular courses, camps and seminars for students, Petnica organizes a number of specialized programs and meetings, mostly targeting young researchers and doctoral students, and similar studies.
Every year, over 2,000 students from Serbia and many other countries are participating in about 150 different programs in Petnica. This institution has gained a great reputation thanks to its innovative methods of work, as well as the outstanding results in the discovery of young talents and support of quality education and development.
RC Petnica gladly shares its experiences with colleagues who have similar activities or ideas. Thus, in Petnica there are regular visits from teachers from Slovenia, Croatia, Macedonia, Russia, Israel … mostly encouraging active cooperation between organizations of similar type. With colleagues from Germany, Croatia, Israel and Italy Petnica has achieved the cooperation in student exchange programs.
Through over 3,500 petnica seminars/workshops and trainings in these past 34 years over 50,000 students has passed. Many of them are now successful scientists and professors, but also owners of the companies such as the Director Infostud Stefan Salom. Petnica students can now be found anywhere on the world map. Thanks to them we easily come to the most famous trainers and mentors. It is this alumni network that connects us with the most prestigious institutions and companies.
Petnica method
There is no score, diploma, rigid discipline, plus the typical teacher has a flexible and innovative activities, interactive teaching, together with interesting scientific experiments. Willingness to understand and support the ideas of students and their research projects, as well as young professional team and numerous external collaborators full of enthusiasm have made the PRC the heart of Serbian non-formal education and more importantly, a very popular meeting place for young people looking for fresh knowledge and understanding.
The priority objective of educational activities in Petnica are not to expand factual knowledge, but improving the rational and logical thinking, ability to identify and solve problems, planning, reasoning, finding quality sources of information, the process of concluding etc.
Courses or camps dedicated to students can take 4, 6, 10, and 15 days, and the same student can attend one, two, even three or four times in the same year and re-run next year and so on until he attends high school. Each subsequent arrival requires more complex work, and during the summer science camp students have the opportunity to work on independent research projects that are proposed and prepared by themselves.
Today there are 21 different programs in the field of natural, social and technical sciences, as well as several interdisciplinary. The programs are usually guided by doctoral students, where program concepts are approved by program commission for each area, consisting of representatives of the faculties, institutes and companies. It is often the case that novel and experimental programs are introduced, such as climate change, the economy and finance, as well as entrepreneurship. When you establish a good programming framework, these programs can become regular programs offered by Petnica.
Educational activities of Petnica Research Center are not supported by the official school programs nor the usual methods of teaching. The most important objective of the study is to help students develop skills of observation and reasoning techniques to collect data and facts, the ability of argumentation and communication, as well as readiness for continuous learning and enrichment of knowledge and experiences. Students are encouraged to think freely, to think logically and critically, and to collaborate with colleagues from different cultures and countries.
For the 15th time, Petnica organized an annual conference, unique in the world, which aimed to present works of high school participants of the seminars. Conference was held from 24 to 27 November 2016 entitled "A Step into Science".
Every year, the Research Center enables application of interested high school students. This year, the call has been completed, but next year there will be a new opportunity for all students. The program offers a lot of research as well as socializing and meeting new colleagues from across the country.
For fresh updates regarding SEE tech startups follow us on Twitter.
Follow @startitrs